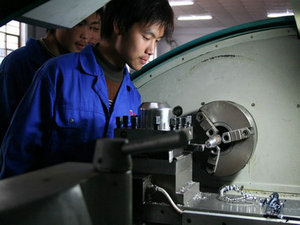 Parts4world is a highly reliable and flexible precision turning parts manufacturer. Producing precision custom turned parts, screw machined products, CNC turning parts and knurled threaded machined parts according to drawing.
We work with a variety of businesses and industries to manufacture and meet all of their custom-made turning components, from low to high volume requests.
We're an ISO 9001:2015 certified factory and sourcing parts sub-contractor for all of your critical precision bar machining services, including precision turning, Swiss screw machining, CNC turning and CNC machining capabilities.
P4W factory produce precision custom turning parts, screw machine parts, CNC turned parts from bars of different materials, sizes and shapes, from simple assemblies to complex, relax-tolerance to tight-tolerance custom turned components. We work with aluminum, brass, low-lead brass, carbon and alloy steel, copper, and stainless steel to produce parts up to 80mm in outer diameter. The various features of each part make them suitable for applications like screw, shafts, standoffs, nuts, bolts, pins, studs, washers, rods, connectors, adapters, fittings, plugs, inserts and more.